Update Your Bath Space with Bathroom Remodeling
Trinity Builders of Southwest Florida is among the elite choices for bathroom remodeling in the Fort Myers area. Our level of commitment to customer satisfaction is what sets us apart and ensures that our quality is unparalleled.
The first main ingredient of any successful renovation job is the expert remodeling company brought in for design work and building. Whether it's bathroom remodeling, kitchen remodeling, or a room addition - the work can only be as good as the contractor hired to carry it out.
The average bathroom in any given home is not meeting its true potential. We'll help show you the possibilities and then devise a plan to bring that vision to life.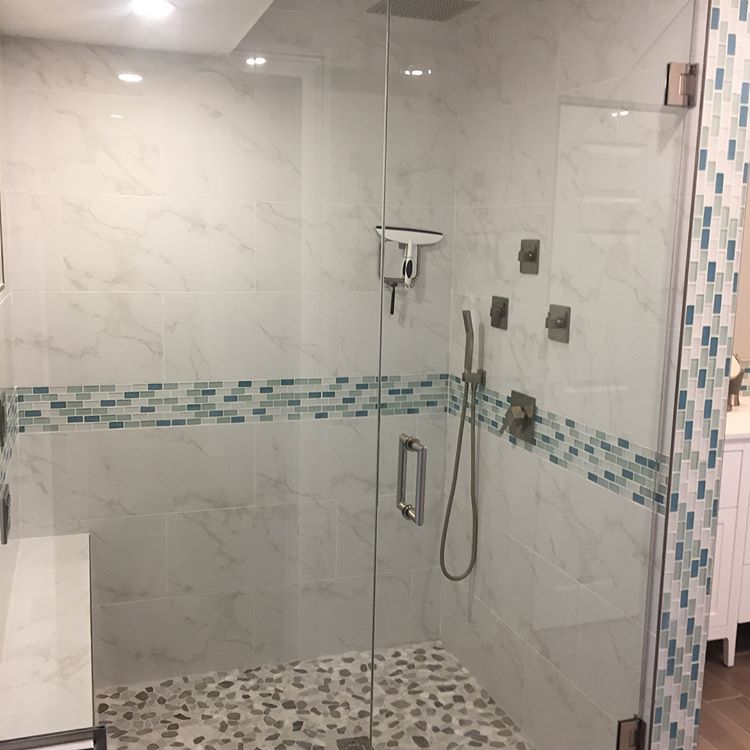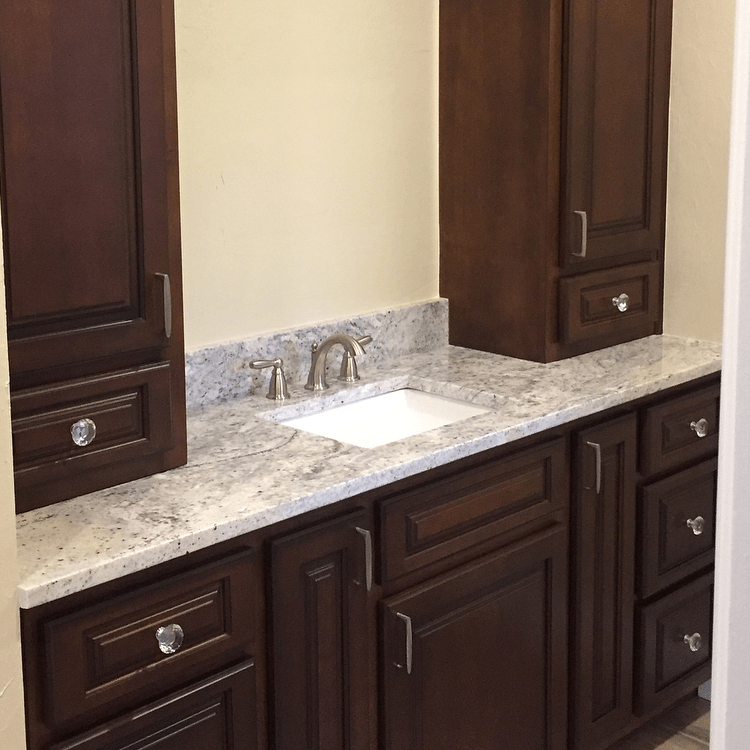 Decorative Vanities
A well-executed bathroom remodeling project reflects the unique style of the homeowner. Even your bathroom can say something about you and your personality.
Even more importantly, it should capture the subtle elegance in the appearance and create a spot for total relaxation. We're able to accomplish this with careful thought for details, such as picking the perfect decorative vanity.
Plenty of Storage Space
Think About Proportion Not Just Size
One or Two Sinks?
Materials Appropriate for Environment
Realistic Maintenance Requirements
Your vanity becomes a focal point in your newly remodeled bathroom. Make sure you make choices about your vanity based on all the characteristics that go into selecting the right one for your bathroom.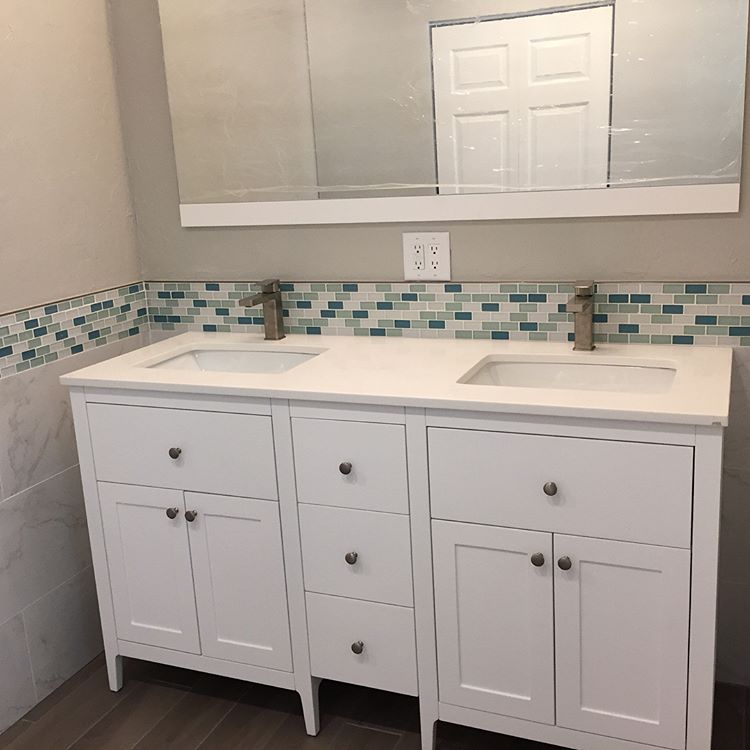 His and Her Sinks
You deserve the best when it comes to your new bathroom. For that reason alone, why would you consider anything but his and her sinks?
For a master bathroom or any bathroom with shared space, two sinks is the only way to go because it provides you with:
Plenty of bathroom counter space
Sufficient storage space for two people
A sense of having your own bathroom
Space for two people to get ready at the same time
Makes the bathroom look and feel bigger
Of course, all of this is only true if you choose the right dual sink set up for your lavatory. Getting sold a clunky vanity that doesn't fit right into your layout or available space can have the opposite effect.
Don't let questions about your his and her sinks be the reason your bathroom feels cramped and cluttered. Our industry experts will offer feedback so that you make good choices about all of the details for your newly remodeled bathroom.
Your bathroom should be your sanctuary, and we're here to make that possible. Call us now to schedule a free consultation for the bathroom remodeling for your Fort Myers home.
---
Latest Projects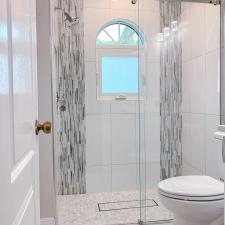 Bathroom Remodel with Glass Shower Door in Fort Myers, FL by Trinity Builders of Southwest Florida Here is a bathroom remodel we did for a client in Fort Myers. The contrasting […]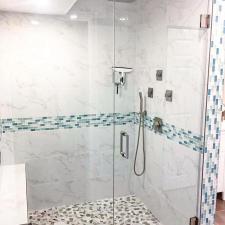 We are absolutely loving the Florida Coastal style on this recent bathroom remodel. For the very best bathroom remodeling in the Marco Island, FL area, contact Trinity Builders. Bathroom Remodel Pro […]