5 Outdoor Design Mistakes to Avoid With Outdoor Kitchens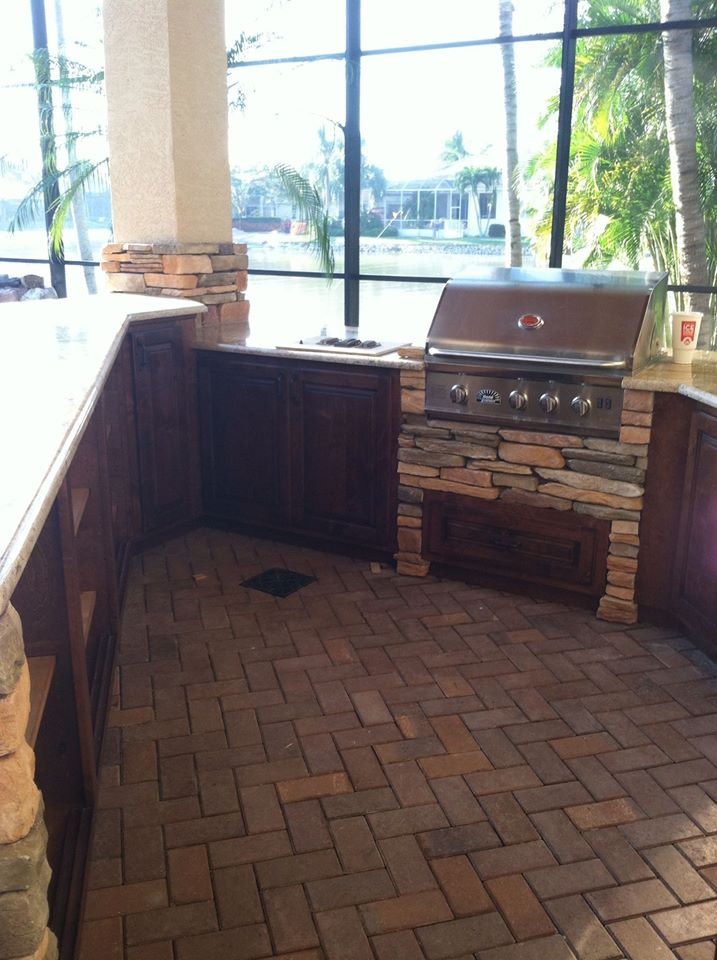 Adding an outdoor kitchen to your home is a fantastic idea. If you're going to live in an area that gets almost perfect weather all year long, why not find a way to enjoy the great outdoors regularly?
Having an outdoor kitchen comes with a long list of benefits. You'll be able to entertain guests while still playing chef and cook foods you'd typically avoid because the smell would linger in the house for days, if not weeks.
Plus, you can also add components you can't easily include in a traditional indoor kitchen, like a brick pizza oven. However, the trick now is finding the right remodeling company, so you can avoid making common mistakes that occur when designing an exterior kitchen.
Prevent Common Mistakes & Enjoy Your Outdoor Kitchen
As with any project, the idea is to make sure it goes off without a hitch. The ultimate goal of any renovation project is to stay on track with finances and your timeline while avoiding unnecessary blunders such as:
Failure to Include Lighting
Just because you'll have access to natural lighting with this outdoor living space doesn't mean you won't need supplemental lighting. Include enough artificial light so that your outdoor kitchen is still user-friendly once the sunsets.
One of the benefits of replicating a kitchen outside is that there are no walls to act as barriers. It's better to go too big and open than too small and not compatible with regular use.
You still need sufficient counter space for cooking, landing space for hot dishes, and space for prepping meals. As with lighting, it's better to add too much than not enough when it comes to having kitchen counters.
Forgetting to Plan for Your Use
Think about how you want to use your outdoor culinary space, and then plan the design around that. Think about spaciousness, and what your guests will need, and what you'll need to cook without problems.
Attempting to DIY the Project
No matter how well-meaning you are, trying to build an exterior living space of any kind on your own is never a good idea. Leave the planning and building to industry experts and prevent your project from becoming a disaster.
The Name to Trust
Locals here know the value of not just choosing any remodeling contractor, but selecting one who cares. At Trinity Builders of Southwest Florida, we're that team.
Call us now to find out more about what makes us the preferred Fort Myers remodeling company. You'll be glad you did, and we can guarantee that.