Custom Cabinets In Fort Myers
The real test of a remarkable new kitchen is the custom cabinets you have built and installed. For Fort Myers homeowners looking for a way to up the ante for quality, it's time to give Trinity Builders of Southwest Florida a call.
We're among the top when it comes to a remodeling company In Fort Myers, and it's because we have an eye for detail. Your cabinets are the focal point of your kitchen or bathroom; settling isn't an option.
Custom cabinets are what separates projects from minor renovations to full-scale remodeling. You can improve the appearance and make your home more user-friendly, with the right new cabinetry.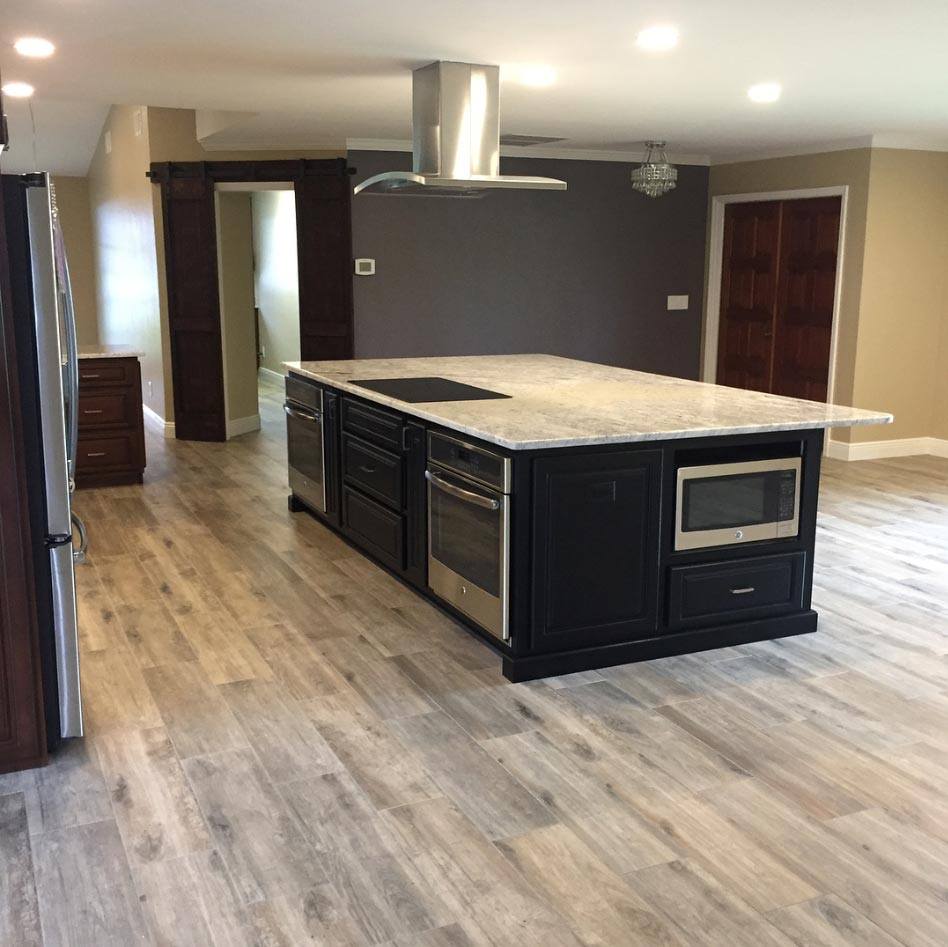 Kitchen Cabinets
To take your kitchen remodeling to the next level, it's time to start reviewing your options for custom cabinets. We'll help you design the ideal cabinets that really help tie the room together.
We'll work with you during your free consultation and 3D design service, hammering out details like new cabinets.
Get More Storage Space
Have Better Organization
Maximize the Beauty of the Kitchen
Increase the Worth of Your Home
Select Details Like Custom Hardware
It's as close to building the cabinets you have dreamed about for years, without having to lift a finger to accomplish this feat. At Trinity Builders of Southwest Florida, we're dedicated to producing high-quality craftsmanship for everything that we do.
Not only are our cabinets stunning, but they also make the best use of your layout and existing space. Stock and semi-custom end up wasting precious real estate in your kitchen, and we're determined not to let that happen. Quality over quantity is how you get superior results, and our experts will take the necessary time to get your job done right.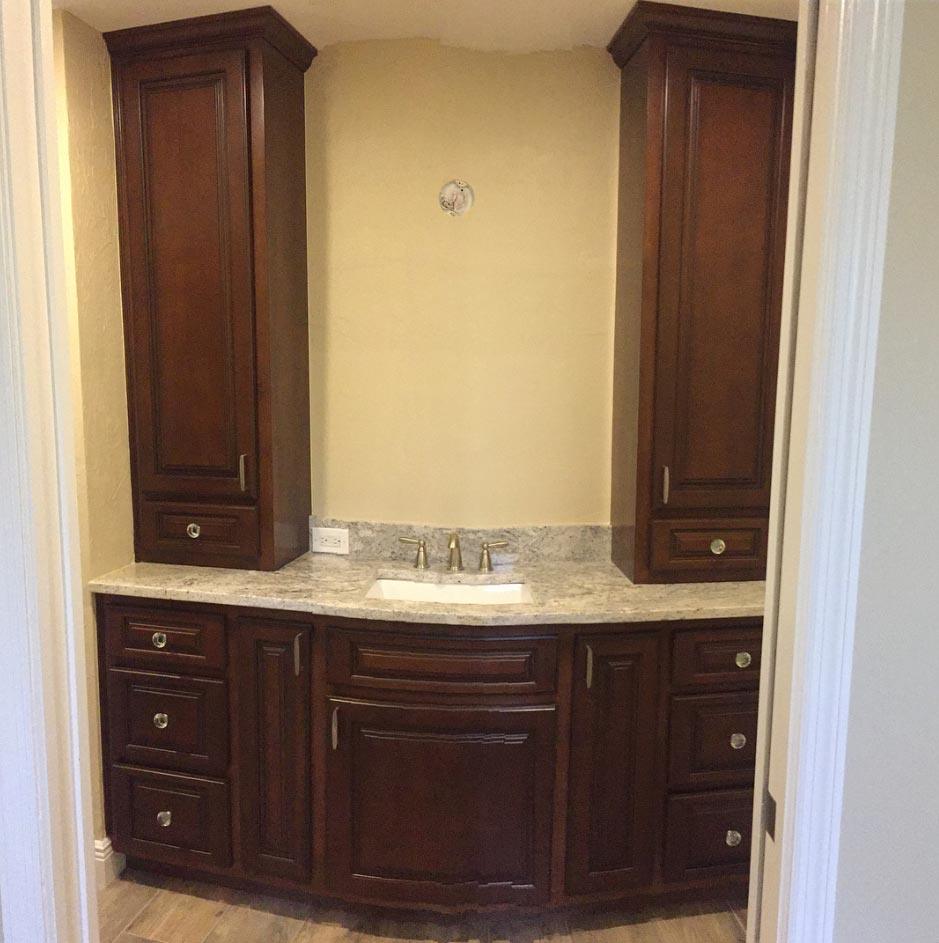 Bathroom Cabinets
Let's not forget to measure the value that having custom bathroom cabinets brings to your remodeling project. Nothing adds sophistication and functionality to a bathroom quite like custom cabinetry.
You'll also take advantage of:
Superior Storage Space
Organization That Makes Sense
More Personalized Project
Added Value
Optimal Quality
As with kitchen cabinetry, bathroom cabinets are also custom-made to perfectly fit the existing square footage you have available. Other options for cabinets means wasted space.
Trinity Builders of Southwest Florida is here to meet and exceed your expectations for remodeling work, including custom cabinets.
We offer free consultation and estimate services, including 3D design work. Plus, for added convenience, we're available weekend hours to meet the needs of your hectic schedule.
To get started, make the call today and begin planning custom cabinets for your Fort Myers dwelling.