Best Bathroom Design Tips for Smaller Spaces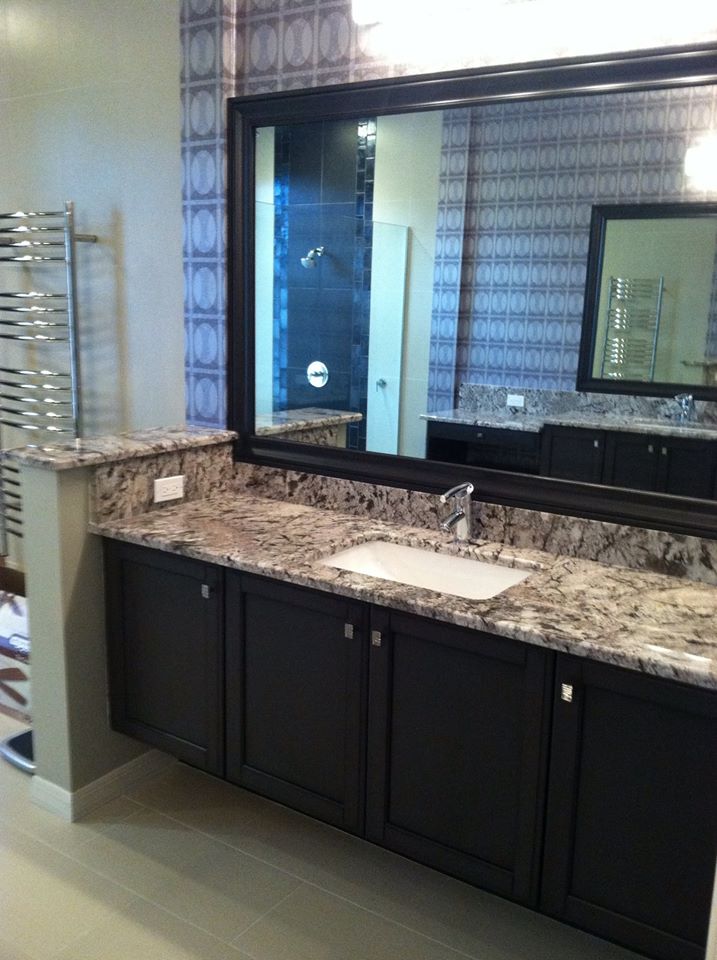 Unless your bathroom remodeling project is going to include a room addition for expansion, you may not have a lot to work with. This is familiar predicament homeowners are faced with, but it doesn't mean you have to settle for your current lavatory.
A reputable remodeling company can still do wonders for your existing bathroom, even without adding space. It's all about learning what to do when it comes to renovating this space in your home.
Small bathrooms, tight budgets, and a limited time frame are the type of obstacles an industry expert should be able to work around. Of course, knowing some helpful tips will ensure that you and the contractor you hire will make the most of your remodeling project.
Efficient & Effective Renovation Tips for Tiny Bathrooms
If you're stuck with a tiny bathroom, all hope isn't lost. Try following some of these pro tips so that you can pack a punch with the square footage that's available.
All remodeling work needs professional planning and design work. However, this is more critical for small spaces.
Every inch of the bathroom needs to be accounted for, even allowing for space to move around in. Make sure the fixtures you choose optimize the existing space that you do have.
Did you know that your counter can extend out over the top of your toilet? Or that corner vanities exist? Your remodeler should offer suggestions that make the best use of your available space.
Use a Curtain or Sliding Door for the Shower
If you have a shower door that swings into the room, it's not going to be user-friendly in a small space. When possible, you may even want to use a pocket door to gain entry to the bathroom, as a space-saving technique.
Make it Look Less Cramped
Have storage under the vanity or even in a hallway closet to prevent bathroom clutter. Use mirrors for an entire wall to make the room look larger. Anything you can do to make the bathroom feel and look bigger will help.
Hire the Right Team
For success with renovations, no matter what hurdles there may be, it all comes down to the professionals you hire. Locals here know that Trinity Builders of Southwest Florida are dedicated to customer satisfaction.
We work hard to make the most of every job we take on, and you'll love the results that we deliver. Call us now and schedule your free consultation with the best Fort Myers remodeling company in town.